2 days of free activities on the Gilles-Villeneuve circuit !
The velocité village is exhibitors, animations, and relaxation areas, all in a festive environment.
If you dream of riding on the Gilles Villeneuve circuit in complete safety, this is the moment you've been waiting for.
We have many surprises for you, but you'll have to come and enjoy them !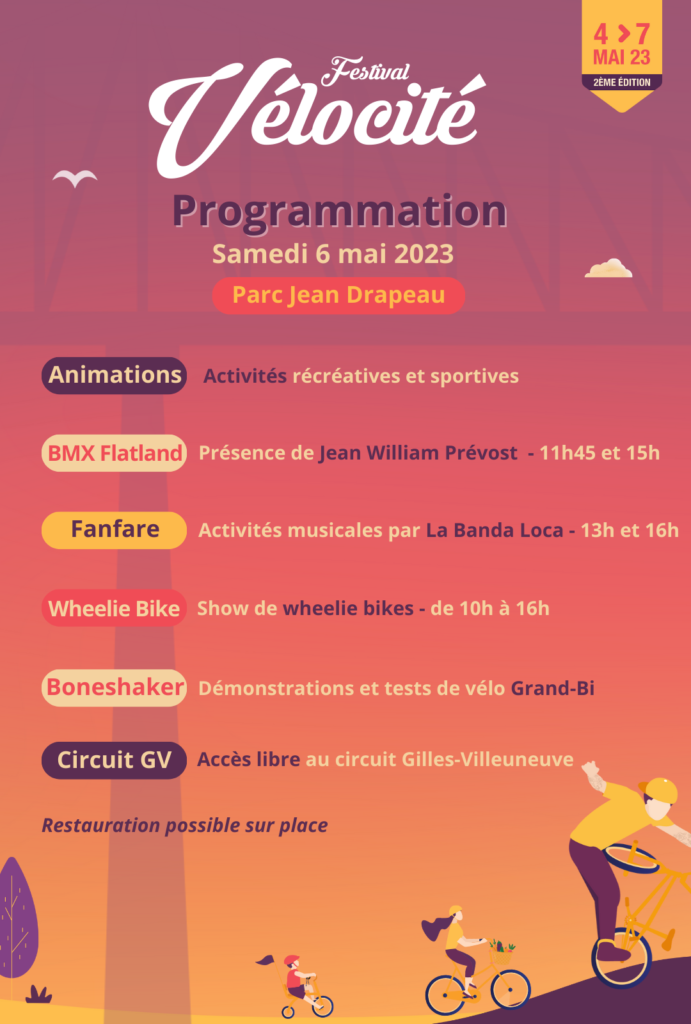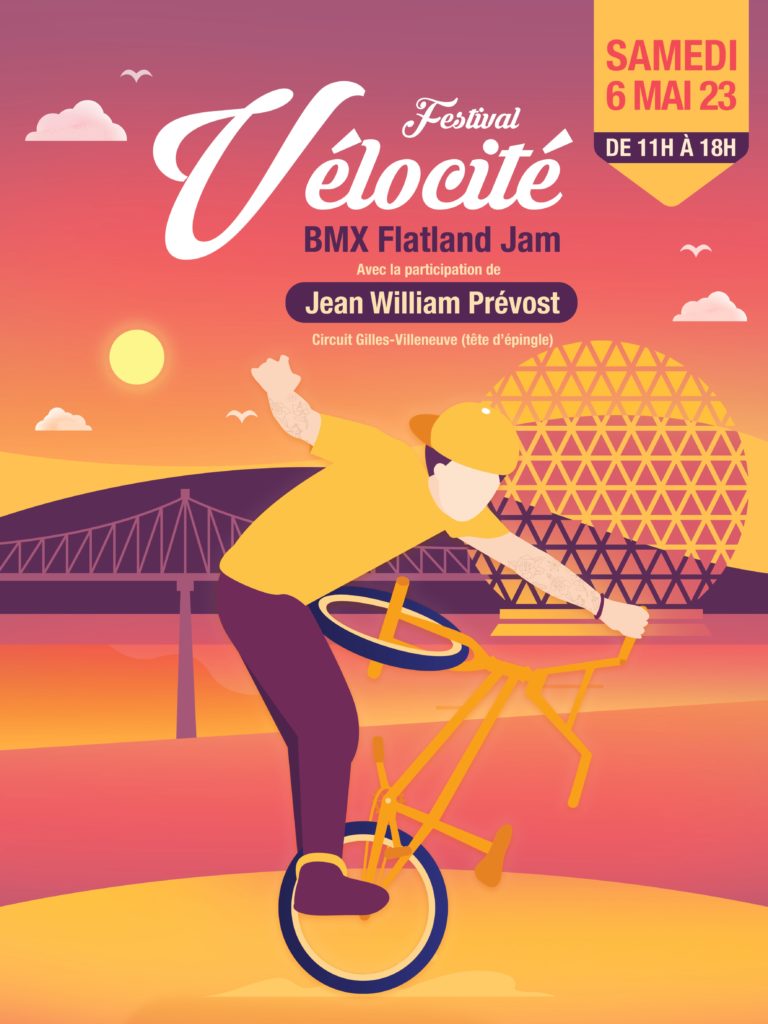 BMX Flatland specialist and new champion of the Red Bull Circle of Balance competition since December 17, 2022, Jean William Prévost is honored to participate in this year's Festival.
The Quebecer will come and show us his discipline which is practiced on a flat ground and which is a mix between artistic cycling, dance and figure skating. Our champion will be present on Saturday, May 6, 2023 on the Gilles-Villeneuve circuit for different BMX Flatland shows from 11am to 6pm.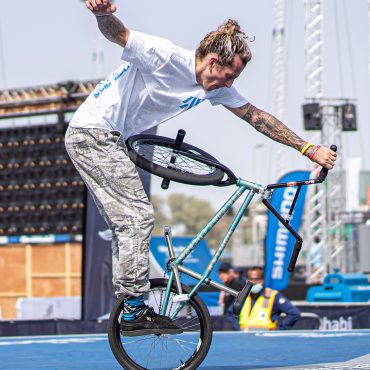 Dive into the 1880's with BoneshakerMTL, and discover the sensations of riding the first bike! Demonstration, advices and initiations will be in the spotlight to make this first experience a unique memory!
Paul, our antique bike specialist, will be present all day on Saturday May 5th so that you can test and approve the Grand Bi on the Gilles Villeneuve track.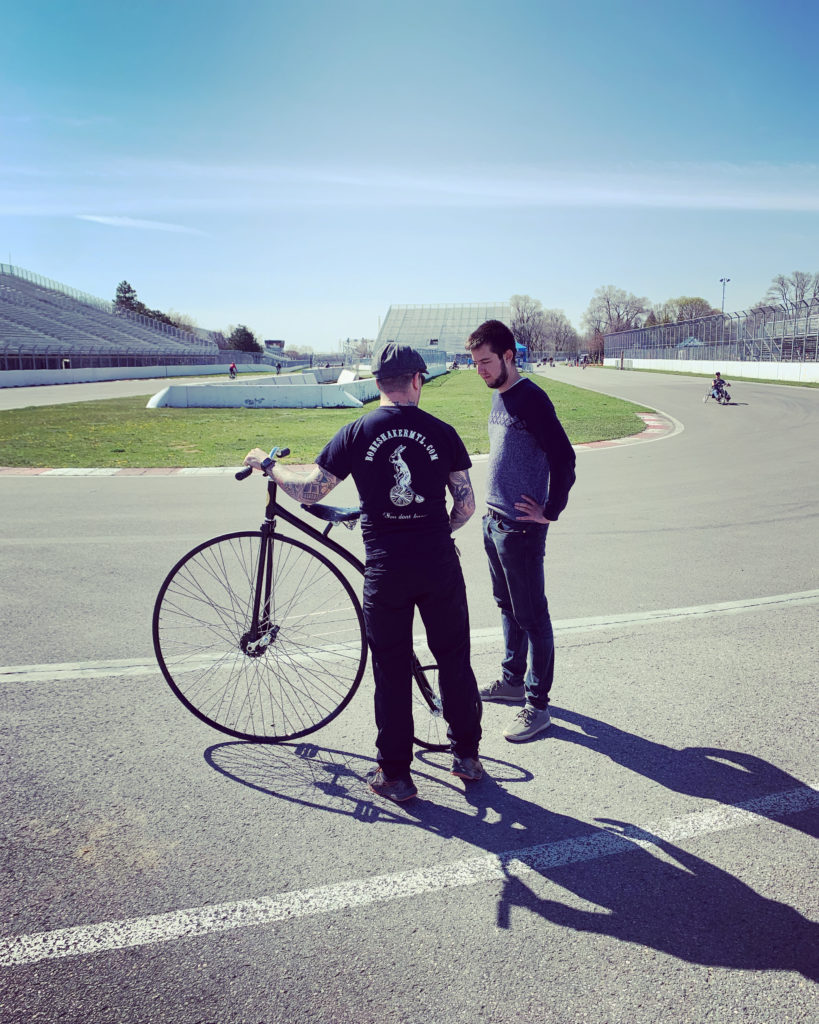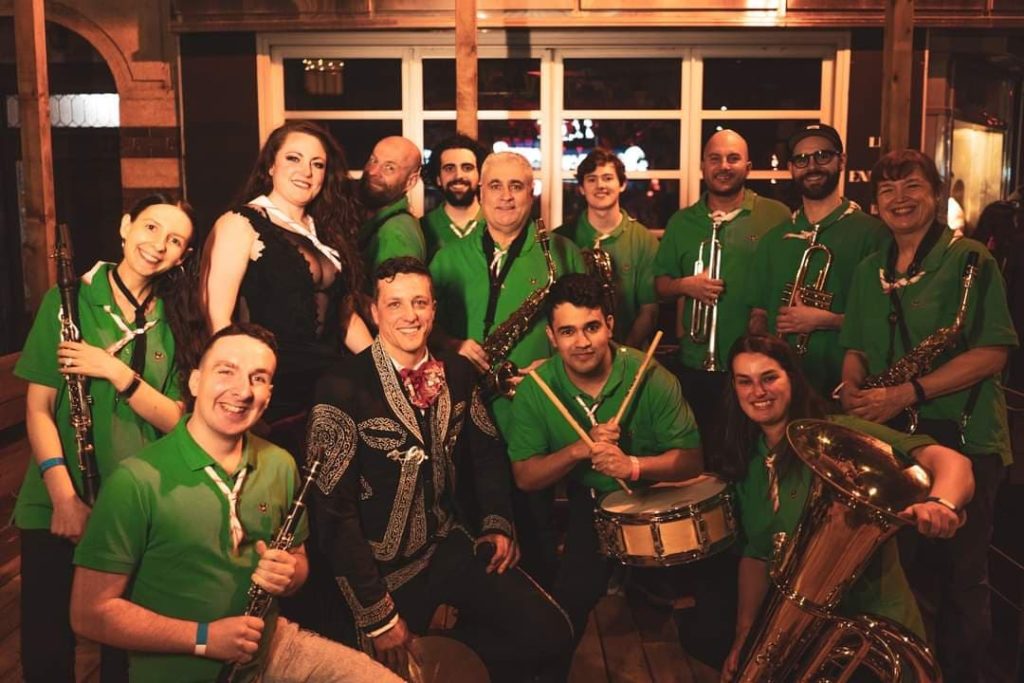 The festive band!
Founded in 2013, this collective of 12 overexcited musicians, made up of brass and percussion, aims to make you vibrate, dance, move and crawl on wild rhythms!
During the day on Saturday, they will provide you with a very energetic and interactive show on Feria, Flamencon Samba, Rock and Balcan tunes.
De Samedi 9h à Dimanche 18h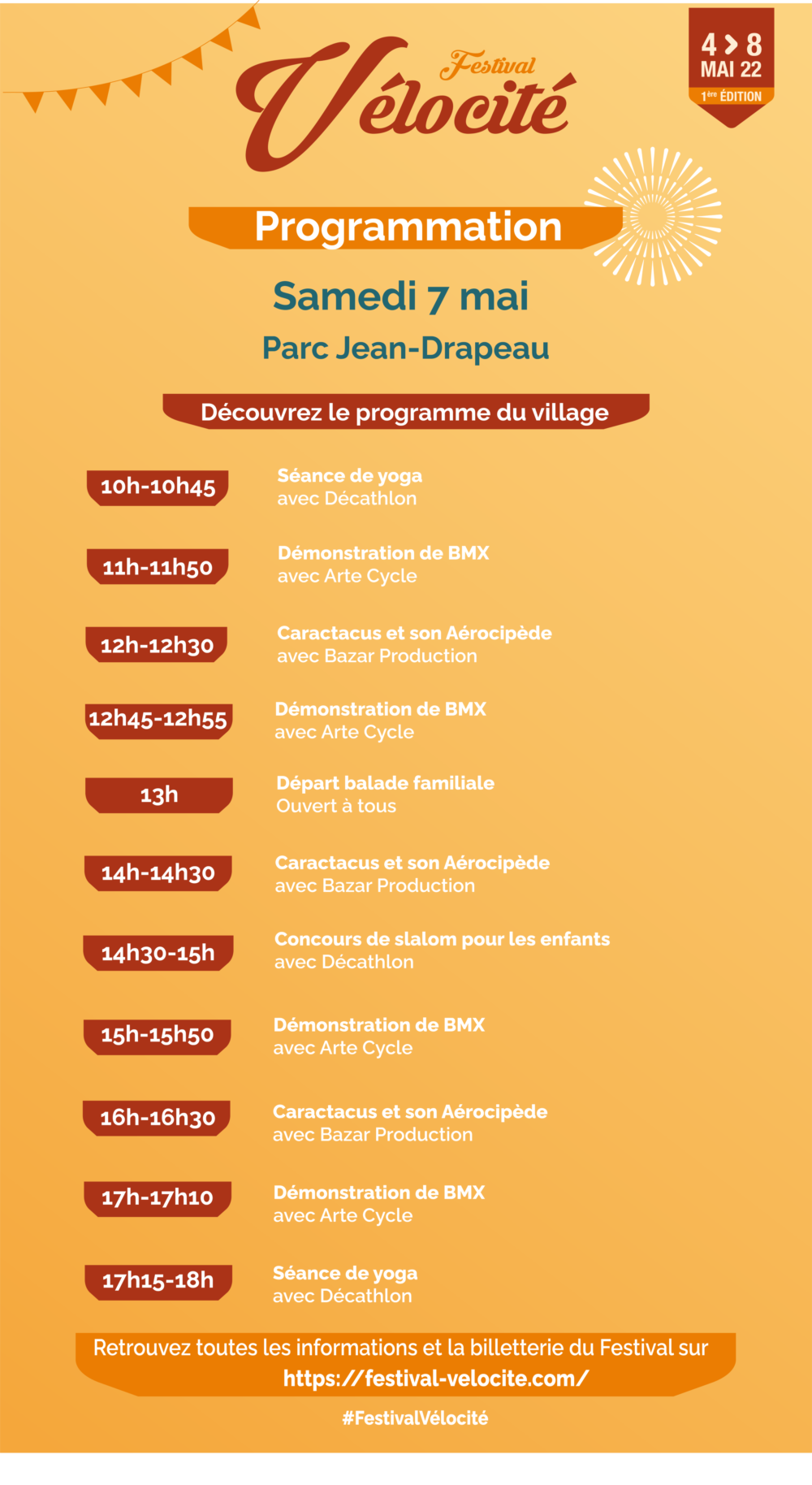 De Samedi 9h à Dimanche 18h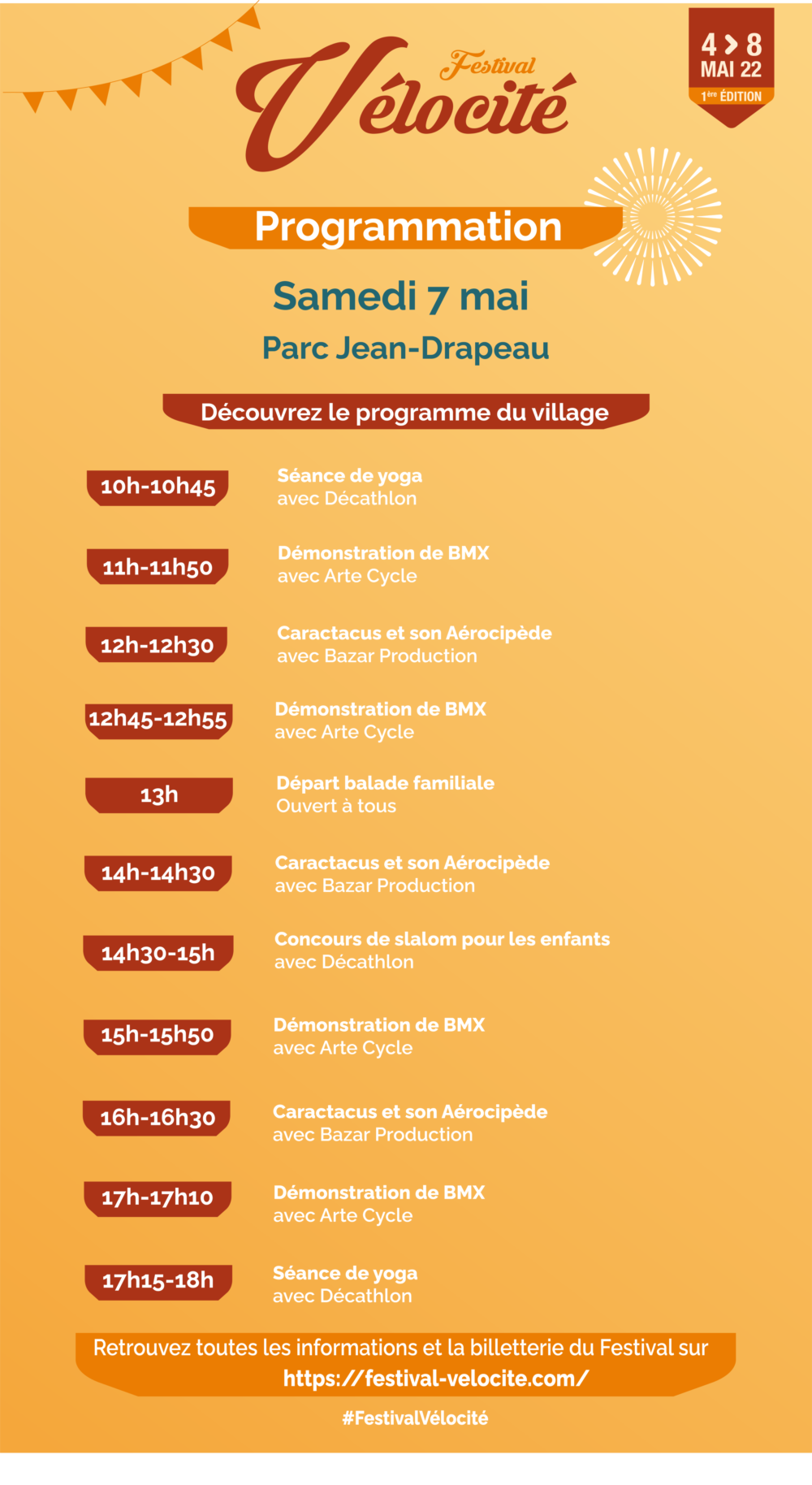 Become a Partner or Exhibitor
You want to join the great Velocité community ?

We explain you everything here:
Get involved and experience the Velocité Festival from inside !
Organizing a sporting event like the Festival Vélocité requires the support of many volunteers.
Whether it's for the reception of partners, exhibitors, the public or the delivery of race numbers, logistics … all good wills are welcome at the Festival Vélocité!
You want to join the festival team? Contact us and come to give us a hand 😊, we will be grateful to you !